Haunted Houses & Halloween Attractions in Utah
Utah is filled with adventure, not just because of its national parks, desserts, alpine forests, and hiking and rafting opportunities, but because of what it has to offer come Halloween! Whether you're in Salt Lake City, Provo, Draper, Lehi, Clinton, American Fork, Tooele, or another city in this vast land of desert, you can find Halloween destinations and attractions to satisfy every need for a fun scare to the bone-chilling, heart-pumping, horrifyingly scare adventure. Find everything from Haunted Hay Rides, Haunted Houses, Scream Parks, Spook Walks, Pumpkin Patches, Corn Mazes, and much more right here on UtahHauntedHouses.com!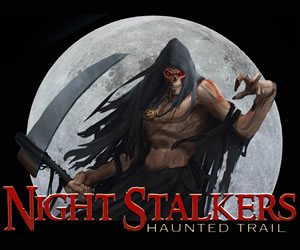 Located in West Jordan
NIGHTSTALKERS is one of Utah's longest and most unique haunted trail, featuring 4 themed attractions in one. The journey begins with Creatures of the Corn. Experience the rush of this eerie cornfield full of creatures stalking your every move. Then enter our new attraction PHOBIA, where the fears of those who trespass come to life. Next you will be lured into a hypnotic deep sleep full of s... Read More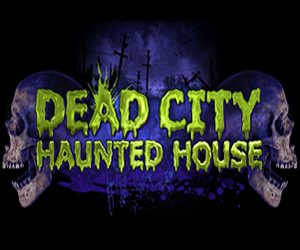 Located in Murray
Dead City Haunted House New Scares! New Screams! New Adventures! Dead City Haunted House in Salt Lake City (Murray) Utah Dead City Haunted House in Salt Lake City (Murray) Utah is new and located on 5425 S Vine Sreet (700 E) and will open September 21st 2018. Within our massive 30,000 square foot building are over 50 rooms of terror containg all new scares and new screams never... Read More
Halloween 2018 UtahHauntedHouses.com attracted over 39,179 visitors.
More...
Featured 2019 Halloween Events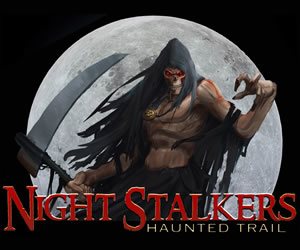 Utah Halloween Events
Halloween event list including haunted houses, corn mazes, hayrides, spookwalks, home haunts, and more.
Utah Real Haunted Places
Check out Utah's Real Haunts, where ghosts, ghouls, and apparitions make their home year round! Across Utah, there are tons of houses, cemeteries, and places that are truly haunted - get all the gory details about Utah's Real Haunts right here!