Our Favorite Halloween Candies of 2017
Home » Blog » Halloween's Hottest Trends, Little Ghost & Ghouls Corner , Halloween Headlines
November 8, 2017 By Cait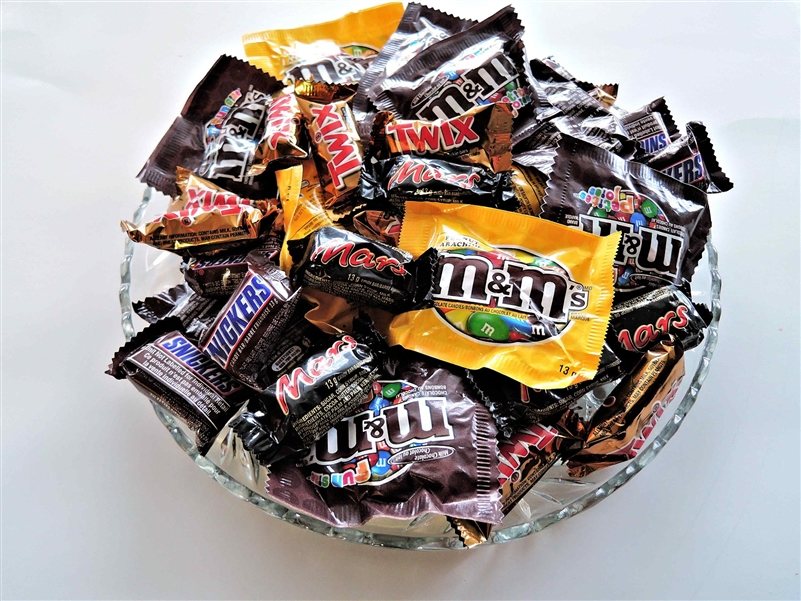 What's Your Favorite Halloween Candy?
Photo by:
Pixel1, via PixaBay.
Halloween has come and gone, but we're still relishing in the delicious glory known as Halloween Candy. Everyone's got their faves, but now that we've got our haul for the year, we've put together a list of some of our top picks from the candy bowls for 2017:
Tiny Twix Bars - Always a favorite, you pretty much can't go wrong with a tiny Twix. They're delicious, and they're actually bite size. Something about the tiny Twix is just the exact right ratio of chocolate to cookie to caramel - dare I say, they're better than the big ones?


Candy Corn - File this one under #SorryNotSorry, because we unapologetically love candy corn. It's delicious (ok, we relent - in small doses), and it's a holiday icon that just keeps on giving. Hey, even if it's not your fave, who can resist eating a few kernels of candy corn each Halloween season?


Whoppers Candies - The tiny packets of Whoopers are awesome - you get three malted milk balls in a pocket-sized container - what a deal! The perfect little snack for when you're getting to that "too hungry" point about 30 minutes before lunch.


Tootsie Pops, AKA The Best Lollipops - Who doesn't love a good Tootsie Pop? Sure, the orange ones aren't very good, but all the other colors are great! What's your favorite? A lollipop and tootsie roll all in one, this is definitely a coveted fave.


Jolly Ranchers - Jolly Ranchers are so, so good - especially during cold season. I love keeping some Jolly Ranchers in my pocket for when that late-Fall/early-Winter throat tickle inevitably pops up.


Fun Size Packets of Peanut M&Ms (Ok, Regular Ones Too!) - Fun-Sized Packets of M&Ms are an easy choice for our list of top Halloween Candy - they're basically everyone's favorite treat since it's one of the "bigger" Halloween candy haul pieces most folks receive on Halloween, and there are seemingly just enough candies in the packet to be satisfied.
This is just a small fraction of the sweet treats that we enjoy each Halloween - what are your faves?