Dead City Haunted House Presents: Love Bites this Valentine's Day
Home » Blog » Utah's Best Weekend Events, UtahHauntedHouses.com News and Updates, Utah Haunt News
February 2, 2020 By Chelsea T.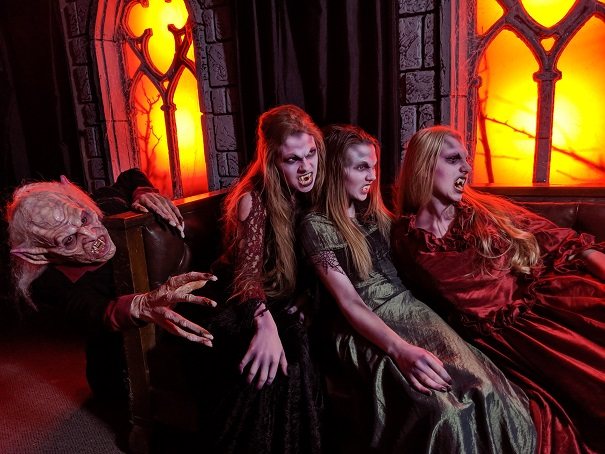 Are you ready to take on Love Bites?
The Halloween Season may be over but Dead City Haunted House of Murray is giving thrill-seekers a dose of terror for Valentine's Day. The special holiday event, 'Love Bites' will take place on Friday, February 14th from 7:30-10:00 PM.
Those brave enough to visit will be confronted with the blood-sucking vampires who have opened a portal to their realm by using the Necronomicon. Will you choose to help them come together or will you send them back to their cursed realm?
Don't miss out on this one-night-only haunted attraction that is sure to give Halloween and horror lovers the scares they've had an appetite for every since October ended. Whether you're visiting as a couple or with friends, 'Love Bites' will provide a terrifying night of entertainment. Take a peek below at the event's teaser video to find out what you're in for!
Click here to purchase your tickets in advance & save $3 on your purchase by using code: LOVEYOURVAMPIRE.